Much to the dismay of fantasy football owners, Buffalo Bills running back C.J. Spiller was underused in former head coach Chan Gailey's offense until the second half of last season. Nothing was more aggravating than watching Spiller waste away on the sidelines every time the offense landed in the red zone, the most important 20 yards on the field.
Instant Debate: The pressure is on ...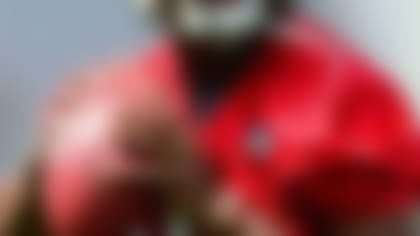 Bills fans shouldn't have to worry about pulling out their hair in frustration under new coach Doug Marrone, who has no plans to pull his best offensive player in short-yardage, third-down or red-zone situations.
"My philosophy's always been if someone starts off and they're running well, keep feeding them the ball," Marrone said, via The Buffalo News. Asked if he shared Gailey's reservations about using Spiller in certain situations, Marrone shook his head and pointed to the running back's "great ability to get outside and also run inside."
Spiller averaged just 12.3 touches per game over the last two years under the Gailey regime. Last season, he still became the first Bills player to gain at least 1,700 yards from scrimmage since Travis Henry in 2002, accomplishing the feat on 138 fewer touches.
All signs point to a monster 2013 season for Spiller if he can stay healthy as Marrone's featured back.