If the Dallas Cowboys' interest in free-agent right tackles Tyson Clabo and Eric Winston has been a ploy to motivate Doug Free into accepting a pay cut, they might have backed themselves into an unappetizing position.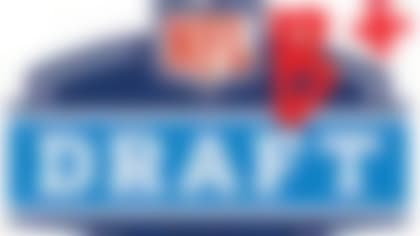 The draft is finally behind us. How did everybody do? Bucky Brooks breaks out the red pen and grades all 32 teams by division. More ...
Free has refused a pay cut thus far, and there's no reason to believe that stance will change. In fact, a source close to Free tells Mike Fisher of CBSDFW.com that the right tackle "anticipates not being with the Cowboys" as of June 1. Contrary to the report, however, the team can release Free at any point and still designate him a June 1 cut to apply the savings to this year's salary cap.
If the Cowboys choose that route, Clabo would be the favorite to take Free's place. Clabo has "a lot of fans inside Valley Ranch," according to ESPNDallas.com, while Winston has "fewer fans inside Valley Ranch."
Another source predicted to Fisher that Clabo would settle for a one-year contract at $4 million. If Free would accept a restructured contract in that range, he could save his roster spot.
If the Cowboys don't make a decision soon, they risk losing both Clabo and Winston as fallback options.