The Hall of Fame wide receiver (and ESPN analyst) termed the Seattle Seahawks' receiving corps as "appetizers" because he felt they lacked a true No. 1 receiver.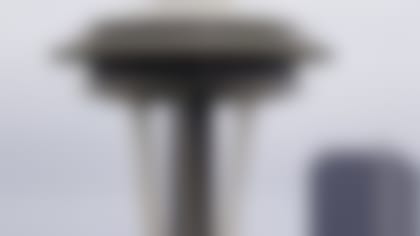 On NFL Network
Watch Seattle celebrate its first major sports title since 1979 on "NFL Total Access Special: Seahawks Victory Parade" Wednesday, Feb. 5, at 2 p.m. ET.
Baldwin didn't take too kindly to those remarks and produced a fine performance in the big game. He recorded five catches for 66 yards and a touchdown, including two big third-down conversions in which he schooled Broncos cornerback Champ Bailey. Basking in the glory of the championship victory, Baldwin shot back at Carter, though he didn't mention him by name. However, he did acknowledge that the person's initials were C.C.
"My man that said that we were appetizers, right, he told me to Google him." Baldwin said on Fox Sports 1. "And I did that. I saw that he was a Hall of Famer, which like I said, I respect what he did on the football field.
"But I also saw two conference championship appearances, none of which he won," Baldwin went on. "And I didn't see any Super Bowl appearances. All that stuff came to me in Google, and I would love for him to come to me ... I would love to show him the Super Bowl ring. If he doesn't want to come and see it personally, tell him he can Google it."
Burn. Carter surely will be rankled by the comments, as his inability to win a Super Bowl was always a key storyline.