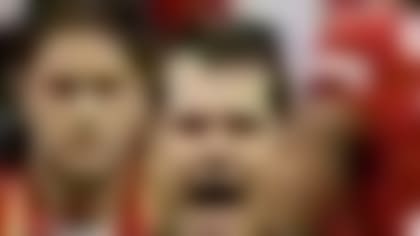 Jim Harbaugh says the Ravens got away with a no-call on the 49ers' fateful fourth-down play. What do our analysts think? **More ...**
"Yeah, we have the makings," Whitner told Comcast SportsNet Bay Area. "We take steps every year. Last year, we made it to the NFC Championship with no expectations. This year, we made it to the Super Bowl and 5 yards from the championship."
Added Whitner: "Next year, we gonna win this thing. Nobody cares about second place."
The 49ers will package this loss away, but even the most talented teams struggle to return to these heights. Jim Harbaugh's coaching staff is among the NFL's best, and the front office has done an outstanding job assembling talent, but ask the New England Patriots and New York Giants about return trips to the Super Bowl.
In the meantime, Sunday's game film will provide plenty of painful footage for this team to ponder through the offseason. After outsmarting opponents all season with an innovative attack, the 49ers stung themselves with unusual play calls and two key turnovers in Baltimore territory. That must be corrected before anybody on the roster drops the "D" word.