New Miami Dolphins general manager Dennis Hickey likely is spending these next few weeks being briefed not only on players to watch at the NFL Scouting Combine, but also his own players.
One of the most interesting positions to monitor in Miami this offseason will be running back. The combination of Lamar Miller and Daniel Thomas was disappointing last season, to put it kindly.
"They're a good complement to each other, and we like Miller's speed and explosiveness," one Dolphins staffer told Jackson. "Miller has the higher ceiling, but you wish he ran with a more physical (style). And both have to improve as blockers."
The comment on Miller's physicality is interesting -- especially considering that was the team's feeling when letting Reggie Bush walk last offseason.
Miller clearly is the better back, but he had huge boom-or-bust performances last season (putting up three games in which he had fewer than one yard per carry). He finished with 709 rushing yards on 177 carries.
In Pro Football Focus' elusive rating (in which the website ranks a runner's success beyond the point of a blocker's aid), Miller was ranked 27 out of 32 running backs who took 50 percent or more of a team's carries.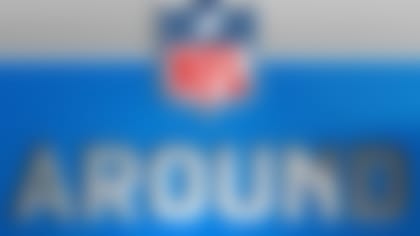 "He has the potential to be a weakside linebacker starter and can be a starter when you open in a nickel package," a Dolphins official said. "Finding a good cover linebacker is easier said than done, and he can do that."
If a player like Jenkins progresses, Wheeler's job could be in jeopardy in 2015.
In the latest "Around The League Podcast," the guys ponder the future in both Seattle and Denver and break down the teams who intrigue them most this offseason.