As it turns out, veteran director Ivan Reitman desperately enlisted the Seahawks as a fallback option when the New York Jets dropped out of the movie at the last minute.
NFL cameos in "Draft Day"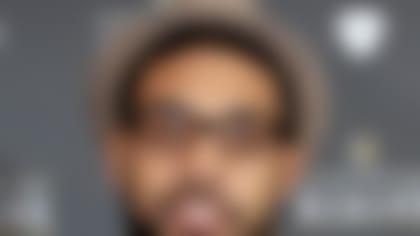 Arian Foster makes his screen debut in "Draft Day," playing running back prospect Ray Jennings. Here are some other NFL figures who make cameos in the movie:
Jon Gruden               *Deion Sanders*
Mike Mayock             *Chris Berman*
Mel Kiper                   *Roger Goodell*
Rich Eisen                  *Ray Lewis*
Jim Brown                 *Bernie Kosar*
Phil Taylor                  *T.J. Ward*
D'Qwell Jackson       *Alex Mack*
Ramses Barden        *Zoltan Mesko*
To hear Reitman tell it, the Jets grew concerned about their own quarterback controversy with embattled incumbent Mark Sanchez -- fresh off the "butt fumble" incident -- in danger of being pushed out the door by freshly drafted rookie Geno Smith.
As producer Ali Bell notes, the flick's storyline about front-office politics "might have hit a little too close to home" for some NFL teams.
An alternate explanation is that the Jets' priority was protecting their image as well as their fan base.
In the latest edition of the "Around The League Podcast", the guys discuss "Draft Day," then break down who got better (and who got worse) in the AFC East.