Harrison: Recapping the draft
"Trust me, the guy who went No. 3, we considered him heavily," Kelly told reporters Saturday, USA Today's Mike Garafolo wrote. "We didn't get a chance to pull the trigger on that one."
"When you start to get emotionally involved, and I was very conscious of that, then what do you have to do to move up?" Kelly said. "If you move up to get him, then that means you don't get Bennie Logan because you don't have a third-round pick, or you don't get Matt Barkley because you don't have a fourth-round pick. It's the accumulation of putting the whole team together. It's saying, 'What are you willing to sacrifice to get one player?'
Casserly: Draft steals on each day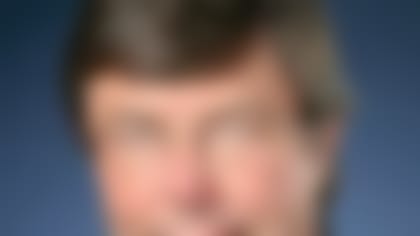 Which players are bound to outperform their draft slots? Charley Casserly identifies 10 value picks to keep an eye on. More ...
"And a lot of times, you look at what some people did when they jumped, and people do it. The Redskins did it with RG3, but they gave up a lot to get him. You could go every year. The (Atlanta) Falcons did it a couple of years ago; they jumped up to get Julio Jones. But usually, there's a pretty good price tag."
Kelly and the Eagles decided Jordan wasn't worth the cost to move up when they were happy with the other option available. Oklahoma's Lane Johnson was the pick at No. 4 overall, and he's the athletic type of tackle that Kelly's offense needs.
Kelly certainly can't be accused of nepotism even if the Eagles had selected Jordan; the defensive end has the ability to become a special pass rusher in the NFL.