The New York Jets don't let Santonio Holmes talk to the media much anymore. Luckily for us, the wide receiver makes the most of his limited opportunities.
During his weekly availability with the media Wednesday, Holmes discussed Mark Sanchez's reaction to the Jets' trade for Tim Tebow in April.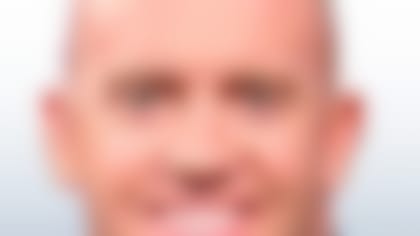 "I think since Day 1, it was a focus that kind of rattled him a little," Holmes revealed Wednesday, via The Associated Press. "And I use that word only to say that, 'Wow. How did this happen?' Those were words that came out of his mouth.
"But I think he understands now that his role is to be the New York Jets' starting quarterback, and Tebow is here to help us win as many games as he can help us win."
Sanchez's feeling at the time was understandable. The days and weeks after the Tebow trade provided a heavy dose of mystery around Florham Park.
"When it happened, I honestly didn't know what to think," Holmes said. "I didn't know whether we were getting rid of Mark or whether we were bringing in a new quarterback or what. But when I talked to (coach) Rex Ryan, he kind of put me at ease."
Holmes was skipping Sanchez's player meetings by the end of last season, but he appears to have a fresh outlook.
Said Holmes: "I'm going to ride with him until the end."
Promise or a threat? You decide.