A&E's "guided reality" show, "Duck Dynasty" -- featuring the Robertson clan of Louisiana duck hunters -- has been all the rage on American television sets building up to this week's much-hyped season premiere.
What's not to like about well-educated, self-deprecating rednecks busting each other's chops while falling into harebrained hijinks, all boiled down to 30-minute appointment viewing?
It was the first time in my life that I've found the occasion to step out of the house bedecked head-to-toe in camouflage (borrowed from my girlfriend's father and brother). If Wednesday's festivities are any indication of what's to come, it won't be the last.
So what do these multimillionaire duck-call makers have to do with football? As it turns out, family patriarch Phil Robertson may have changed the course of Pittsburgh Steelers history.
Tall, wiry and athletic, Robertson started at quarterback ahead of Hall of Famer Terry Bradshaw for two years at Louisiana Tech before ducks and squirrels lured him into the forests and swamps and away from the gridiron during his final college season.
There's little question that Robertson had the talent to play in the NFL. None other than Alabama legend Bear Bryant called him one of the best prospects he had seen.
"Sure, at the time Phil was there (he was better than Bradshaw)," former Louisiana Tech tackle Butch Williams said, via ESPN.com. "Of course, Terry was several years younger."
In his 2001 book, "It's Only a Game," Bradshaw recounted stories of Robertson coming to practice directly from the woods, "squirrel tails hanging out of his pockets, duck feathers on his clothes."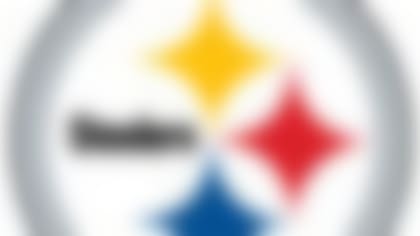 "I promise you that nobody could compete with Phil Robertson as an outdoorsman," former teammate Bob Brunet said. "He was the best, maybe the best that ever was. He just lived in the wrong era. He probably would have done well in the pioneer days. He used to mention that quite often that he lived in the wrong era."
While Robertson considered football a fun diversion, hunting was his lifestyle.
"What gave me more of an adrenaline rush, my man, was big bunches of mallard ducks raining down through the trees," Robertson said. "It just did it for me and that is pretty much why the ducks took precedence over football. It's just that simple."
During the last game of Robertson's junior season, he passed the quarterback torch to Bradshaw.
"I'm going for the ducks," Robertson said. "You can go for the bucks."