The Chicago Bears' receiver/return man extraordinaire had three receptions for 38 yards Monday Night, but it was the 34-yard touchdown that satiated Hester.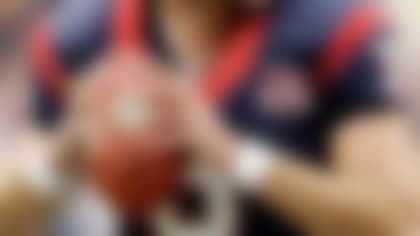 Our analysts provide Super Bowl picks with four Sundays in the books. Matt 
Schaub's Texans get love on the AFC side. More ...
"I guess (offensive coordinator Mike Tice's) daughter told him that I tweeted about it," Hester told the Chicago Tribune following the Bears' 34-18 win over the Dallas Cowboys. "But I didn't tweet it. He kind of joked about it to me and said, 'My daughter said you want to be more involved in the offense, I hear.' He knew what I meant.
"He actually told me, 'You're going to one of the star players tonight.' He told me that right before the game."
Hester ran a stutter-and-go that absolutely destroyed cornerback Morris Claiborne. The rookie bit on the stutter and Hester ran right by.
Hester entered the night with two catches for 27 yards in the first three games. He was targeted four times after receiving five in the previous three weeks.
"(Tice) was trying to get me involved in the offense," Hester said. "He was trying to get me going. He told me he understood what I felt. And he told me he was glad to see a player who wants to be involved in the offense.
"I definitely felt canceled out (in the first three games). Sometimes it was because of the way the game was going. At the same time, I want to be involved regardless of how the game is going."
Hester definitely received more opportunities. I just wonder how he would feel if they didn't connect on the touchdown. That would have left Hester with two receptions for four yards.
Either way, those were the right amount of targets for Hester. He's not a dominant receiver, but he is an electric athlete that should get a couple touches per game.