ORLANDO, Fla. -- During a Monday curiously devoid of big news at the NFL Annual Meeting, Detroit Lions general manager Martin Mayhew dropped an interesting nugget.
Free agency has reshuffled rosters across the league. How does this impact the NFL hierarchy? Elliot Harrison weighs in. READ
"That wasn't unintentional," Mayhew said with a smile, according to MLive.com.
The Lions are throwing out this information publicly because they want to motivate Fairley into trying harder. Fairley, now entering his fourth season, could have been retained by Detroit for 2015 for $5.5 million. The team has declined to pick that option up.
"I have to ask myself, 'Is he a $5.5 million player right now?'" Mayhew asked. "There are some performances where he is, and some performances where he's not. I think it's going to be an incentive for him to have an outstanding season, and that's what I want more than anything else."
The Fairley story helps to highlight a new contractual phenomenon with rookies from the 2011 draft class (and all subsequent classes). Under the new CBA, all draft picks sign four-year contracts. Teams have the option to retain their first-round picks for a fifth season.
The fifth-year option for picks No. 11 to 32, which includes Fairley, can equal the average salary made by the third-through-25th highest-paid players at their position. St. Louis Rams defensive end Robert Quinn, for example, would be due $6.9 million. The Ramsare certain to pick up his option. But the Lions don't trust Fairley enough to pick up his.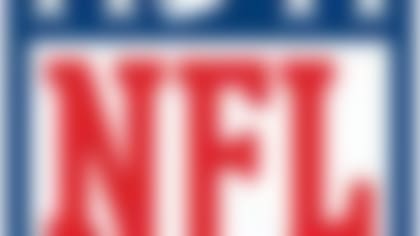 Follow all the developments on the NFL's open market with our up-to-the-minute tracking of 2014's free agents. More...
Mayhew compared Fairley's talent to Ndamukong Suh, saying the difference between the two was mostly in approach. This is the Lions' way of getting Fairley to play to his potential.
If Fairley does come through with a huge season, he could cash in for a lot more than $5.5 million next year.
A few other nuggets from Mayhew, via MLive's Kyle Meinke:
» Detroit and cornerback Rashean Mathis are talking about a potential return. Mathis was probably Detroit's best cornerback last year. (Yes, that's damning with faint praise.)