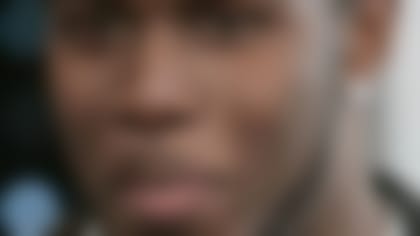 Mark Kriegel says Lions running back Reggie Bush has found a home that's as far removed as possible from the glitz of Hollywood: Detroit. **More ...**
In the Detroit Lions' Week 4 win over the Bears, Bush scampered for 139 yards -- his most this season -- gashing a weakened Chicago front. Needless to say, the eight-year running back is looking forward to the Sunday matchup.
"We feel like there is some room for us to take advantage of them in the run game." Bush said, per the Detroit Free Press. "We just have to make sure we go in and play fundamentally sound."
The Bears have one of the worst run defenses in the NFL. They rank 29th, giving up 127.5 yards per game on the ground. In last week's victory over Green Bay, the Bears allowed rookie running back Eddie Lacy to go off for 150 yards, and the Packers gained 199 total on the ground.
Injuries to defensive tackles Henry Melton and Nate Collins have left the front vulnerable up the middle. The loss of linebacker Lance Briggs has hurt the second level, too.
A healthy Charles Tillman likely will slow Calvin Johnson -- as the Chicago cornerback generally does in these matchups -- meaning the Lions' offense will rely on Bush for its big plays.