Bryant is guaranteed $15 million in the deal, which came hours after the Brownslocked up former Baltimore Ravens defensive end Paul Kruger with a five-year, $40 million agreement.
Debate: Early winners in free agency?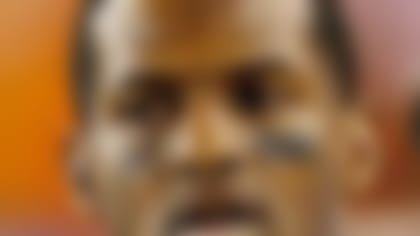 Who made the best move at the dawn of free agency? Our analysts debate, and Miami earns praise for inking Mike Wallace. **More ...**
Bryant, 27, drew the interest of multiple teams as his value built in the lead-up to free agency. Bryant spent the first four seasons of his NFL career with the Oakland Raiders, finishing last season with 36 tackles and four sacks in 16 games (eight starts).
Bryant is a disruptor who finished with 11 quarterback hits, 20 hurries and 35 total pressures, according to Pro Football Focus. Those 35 pressures were good for fourth in the NFL among defensive tackles last season.
Bryant did himself no favors last month when he was arrested in Florida on a criminal mischief charge. Still, Bryant is an ascendant talent, which helped allow the Browns -- and we're sure several other teams -- overlook such malfeasance.