Six hours after NFL Media Insider Ian Rapoport reported the Washington Redskins' interest in DeSean Jackson, the 'Skins became the first team to make a tangible move toward signing the wide receiver.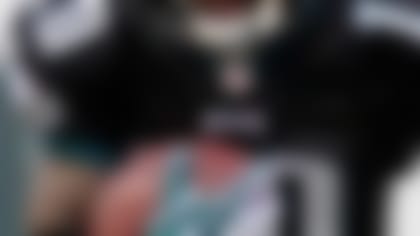 Stay up-to-date with all the latest news and rumors behind DeSean Jackson's potential destinations with our DJax tracker.  **More...**
The Redskins, however, will have an opportunity to make him an offer he can't refuse once they let the playmaking wideout inside their building.
Jackson would be an interesting fit as the deep threat opposite Pierre Garcon, with Robert Griffin III capable of extending plays and extending defenses vertically.
"If he's able to come here, man, I'm going to take him under my wing and just try to put him on the right path," Hall said.