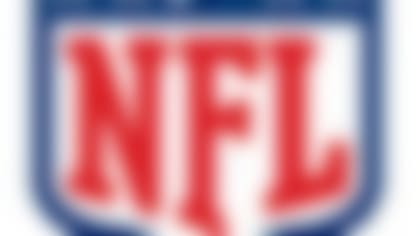 NFL free agency is under way. Follow all of the latest rumors and signings in our free-agent tracker. More...
"Chip Kelly has come in and installed energy in this building, determination and hard work," Jackson told Andrew Siciliano for a segment that will air on Wednesday's "NFL Total Access." "I haven't done some of these workouts that we're doing since college. They're just up-tempo, very fast, we get in and we get it done. When we're in this building, we're 100 miles per hour running."
Jackson said Kelly is introducing plays "slowly but surely," but it's clear that Kelly will stress tempo. This is true in practice, games and apparently even during the offseason conditioning program.
There's so much that we still don't know about the Eagles' offense, including who the starting quarterback will be. Michael Vick is the early favorite, but Nick Foles and a potential rookie quarterback to be named later also figure into the equation. Jackson has heard the chatter that the team might take West Virginia's Geno Smith.
"Actually, me and Michael Vick were talking about that in the weight room just in the other day," Jackson said. "You know, Mike Vick is at the point in his career, he's 32, getting a one-year contract, he has a lot to go out there and prove. And at the same time he understands it's a business, and the organization is going to do whatever they have to do to make it work."
Whether Vick plays well or not, this statement undoubtedly will be true. Everything about the Eagles is different this year.