"Oh, really, honestly, I just really took a guess," Jackson told reporters, via Comcast SportsNet Philadelphia. "I took an honest opinion that came from myself."
When Jackson initially pointed to Vick, he cited the veteran passer's mobility and improvisational skills as a plus in Chip Kelly's up-tempo attack. Experience is another factor.
"At the end of the day, Vick has been here, he has been going on (13 years), and I just think he has accomplished some great things -- and the maturity level," Jackson said. "He's matured a lot since the situation happened and coming out of jail."
Kelly isn't a paint-by-numbers coach, and he isn't taking cues from Jackson or anyone else. Plenty of so-called summertime quarterback competitions are set in stone before they start, but not in Philly.
Debate: Intriguing camp stories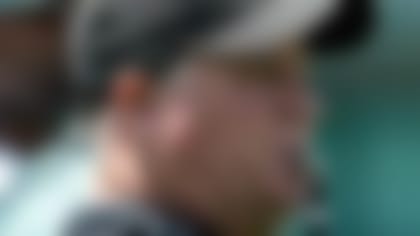 What, exactly, Chip Kelly does with the Eagles is just one of the top training camp storylines. Our analysts pick their favorites. **More ...**
Second-year pro Nick Foles has a genuine opportunity to win the job, as does rookie Matt Barkley. We wouldn't be stunned if Kelly rolled out a scheme using multiple passers in a game, or even two on the field at once. Every tidbit of information leaking out of Eagles headquarters suggests we're in for unorthodox times.