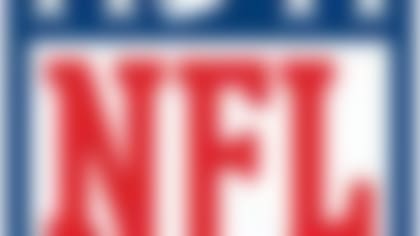 Follow all the developments on the NFL's open market with our up-to-the-minute tracking of 2014's free agents. **More...**
Driving Chip Kelly's electric offense in last season, Foles posted the third-highest passer rating in NFL history (119.2) and led the Eagles to a division title. RGIII, meanwhile, just wasn't the same player following offseason knee surgery. His passer rating plummeted 20 points from his Offensive Rookie of the Year season, and the Redskins -- long removed from the playoff picture -- shut him down for the final three games of 2013.
DeSean Jackson certainly provides Robert Griffin III with a highly explosive option, but between the two quarterbacks, I think it is clear that Nick Foles will have the better 2014 season. You might define "better" in a variety of ways -- more wins, more yards, more touchdowns -- but no matter how you cut it, I think Foles will outperform Griffin.
Foles is in his second full year under Chip Kelly and will benefit from taking all of the offseason snaps as the clear-cut starter. Griffin, meanwhile, will be learning a new system under new coach Jay Gruden, a system that will ask the quarterback to become more of a traditional pocket passer. That makes for a significant learning curve, coming from the play-action-heavy, roll-outside-the-pocket style of former coach Mike Shanahan.
Griffin has the stigma of being unable to play a full season, but of the two, Foles was actually the only quarterback to miss a start due to injury in 2013. After being mathematically eliminated from the playoffs, Washington elected to shut down Griffin for the final three games of the season out of fear of injury, but he wasn't actually held out due to injury. With that said, Foles' style of play is more apt to keep him healthy, whereas we all will continue to hold our breath when Griffin decides to pull it down and run.
This question would have been crazy to contemplate a year ago. Robert Griffin III deservedly won the Offensive Rookie of the Year award in 2012 over Andrew Luck and Russell Wilson. Nick Foles, meanwhile, was an afterthought. I hope Griffin has the better season, because anything less would be a massive disappointment.
The answer is Nick Foles. The Eagles have a better offensive line and Shady McCoy. With McCoy and Darren Sproles in the backfield together, only a few teams -- maybe just Seattle -- will be able to use their base defense against Philadelphia. Do you play nickel and let those running backs thrash you (by running the ball and contributing in the short passing game)? Or do you play base set and let Foles pick and choose from a multitude of weapons?
I fully expect Robert Griffin III to have a better season, but is Washington going to be a run-first or pass-first team under new coach Jay Gruden? DeSean Jackson and Pierre Garcon give Washington two explosive deep threats, and you can't have enough speed -- especially in a division where there isn't an abundance of great defensive backs. Even so, Foles will be more familiar with Chip Kelly's system in Year 2 -- as will most of the other guys on offense -- and should have a firmer grasp of things from Day 1.
Robert Griffin III will outplay Nick Foles in 2014. Griffin will not only post better production than his division rival, but he will make the Redskins legitimate contenders in the NFC. Now, I know Foles thrived in Chip Kelly's system in 2013, but the NFL will adjust to the Eagles' spread offense in 2014. Additionally, the loss of DeSean Jackson will result in fewer explosive plays for the unit.
Looking at the Redskins' offense, I believe RGIII is in a position to take off, with four talented pass catchers (Jackson, Pierre Garcon, Andre Roberts and Jordan Reed) on the perimeter. Throw in the powerful presence of Alfred Morris in the backfield, and Griffin should have plenty of big-play opportunities in the passing game. If Jay Gruden can carefully script a game plan to suit his quarterback's talents, Griffin should regain his dominant form in Year 3.
Are the Redskins going to get a better defense? Or offensive line? Because if we judge QB seasons by the win-loss record, then Nick Foles is going to have a better one, as he is on the better overall team. Losing DeSean Jackson is a blow, but it will be cushioned by Jeremy Maclin's return from injury, the trade acquisition of Darren Sproles and, potentially, the May selection of a receiver prospect from a deep draft class. Oh, and there's the fact that the Eagles are simply more balanced and have a more experienced head coach than the Redskins.
That's not to say that the RGIII-to-Jackson connection -- and the speed of Jackson and Pierre Garcon -- won't dazzle us or produce some breathtaking statistics. But the Redskins still need a lot more help to ensure RGIII has a better season than Foles.
I think Robert Griffin III will enjoy a better year. He will be healthy, for one, and new coach Jay Gruden will design an offense that will help him get back on track. DeSean Jackson will open up the running game and work to Griffin's strength, which is throwing the deep ball.
I still like Nick Foles in this scenario. Robert Griffin III has a new head coach, and while DeSean Jackson will open things up underneath for the Redskins' offense, RGIII has to prove he can stay healthy and focused. Foles stepped in and stepped up in his second season, showing he could come back from adversity by going on an absolute tear after dealing with an injury and a rough outing against Dallas. Chip Kelly's play calling and LeSean McCoy's running had much to do with that -- and both are still in Philadelphia this year. Meanwhile, Foles gets the whole offseason to further entrench himself in Kelly's playbook.
While RGIII might end up with the bigger fantasy season, he has a lesser chance of being effective, what with that new playbook and new cast of characters. Of course, whatever happens, the NFC East should be interesting.