The odds of making it to the NFL are long enough. Derrick Coleman had an additional obstacle standing in the way of achieving a lifelong dream.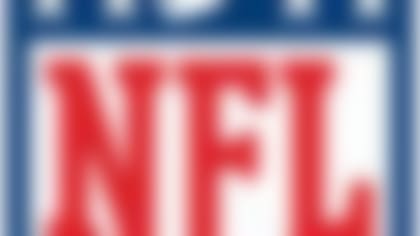 Coleman is essentially deaf. He's been that way since being diagnosed with a genetic and incurable hearing impairment as a toddler.
The disability could have stopped Coleman. Instead, he adapted, starring as a running back in high school and at UCLA before catching on as fullback with the Seattle Seahawks as an undrafted free agent. The team was confident enough in Coleman's abilities to cut starting fullback Michael Robinson during training camp.
Robinson was later brought back, but Coleman has retained a role on offense and special teams.
Coleman wears a hearing aide in each ear and relies heavily on lip-reading to communicate. When Around The League spoke to him on the telephone Thursday, we asked how his disability makes the game different for him.
"I don't move until the ball moves," said Coleman, the first deaf player in NFL history to play offense. "The biggest challenge is that I have to be extra focused on what the quarterback says. I have to read his lips and I can't be shy if I didn't hear it to grab him and say, 'Hey, roll the play again.' All those little things I don't even recognize it anymore. I just have to work a little harder."
Ironically, Coleman plays in a stadium known for its record-setting noise. Coleman says he can feel the energy of the home crowd even if he can't hear the full roar. He says this helps him.
"I don't hear it at the same level, which plays to my advantage," he said. "I'm not worried about noise because I already have a hard time hearing. I'm just focused a little more. In terms of the vibe and the feeling of the fans and all that, I feel exactly the same. I just don't have to worry about the noise."