ENGLEWOOD, Colo. -- In addition to their $55 million splurge in free agency and plans to sign left tackle Ryan Clady to a big contract this summer, the Denver Broncos are spending another $35 million to fix up their stadium and training facilities.
Team president Joe Ellis said Friday the enhancements at Sports Authority Field include new high-definition scoreboards, a thousand flat-screen TVs and a refurbished concourse. At the team's suburban headquarters, they're replacing the 22-year-old heating system beneath the team's grass football fields "so they'll look nice and green in December, which will be good for the players, better conditions for them," Ellis said.
Ellis began planning the upgrades two summers ago after the new collective bargaining agreement gave clubs a clearer picture of future revenue projections.
Instant Debate: A magical run in '13?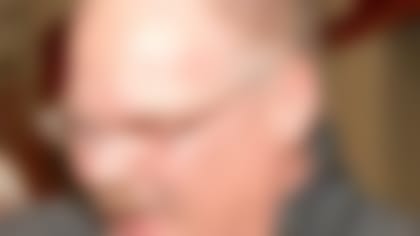 But getting an indoor practice facility is high on the team's wish list.
"If we had one, we'd use it a lot more than people realize. We have lightning strikes during training camp; we have situations where maybe it's better to practice indoors even though you could practice outdoors," Ellis said. "That's something we are working on."
Also in the blueprints are a better stadium wireless network to accommodate all 75,000 fans trying to send photos from their phones and a new indoor practice facility next to the team's outdoor fields so the players don't have to shuttle on buses to a cramped bubble during bad weather.
The stadium upgrades are all part of enhancing the stadium experience to keep no-shows to a minimum. NFL attendance has taken a hit with fans opting to stay at home and watch on their big-screen TVs.
"It's a valid point," Ellis said. "...I know we have to do everything we can to make the in-stadium experience match that."
With this year's Super Bowl at MetLife Stadium in New Jersey, the Broncos are waiting to see if all goes well in the cold climes to see if the owners would support a bid to bring the game to Denver sometime soon. The stadium facelift would surely help such a bid.
The Broncos shouldn't have any trouble filling seats this season with an enhanced supporting cast surrounding Peyton Manning and a 2013 schedule that features Mike Shanahan's return on Oct. 27 and a rematch against Baltimore on the league's now-traditional Thursday night opener Sept. 5.
With five prime-time kickoffs, Ellis suggested the schedule reflects the Broncos' return to prominence.
"That's something that we wouldn't have had a few years ago, so we've elevated our status as a team, and that's a testimony to the hard work of John Elway, John Fox and our coaching staff and most importantly, the players," Ellis said. "We're in a good place as a team right now."
Ellis said he figures Elway is as driven by Denver's 38-35 loss to Baltimore three months ago as he was by an 30-27 loss to Jacksonville at home in 1997 that was followed by the Broncos' back-to-back Super Bowl wins.
Elway returned to the franchise as executive vice president of football operations in 2011. Ellis said he's certain Elway is in this for the long haul.
"Yes. He's dug in," Ellis said, noting, for example, Elway's hands-on approach in the team's draft preparations this week. "I don't see him wavering with that at all. ... I believe he's going to be here for a while."
Copyright 2013 by The Associated Press