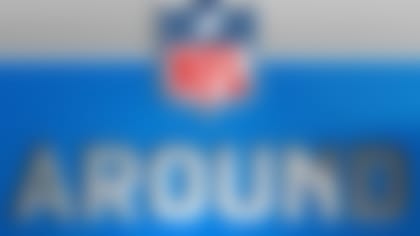 The Around The League team hits all the NFL's hottest topics in its award-winning podcast. Join the conversation. Listen
The Broncos announced Tuesday the signing of veteran defensive back Marquice Cole, who was released by Bill Belichick's team in December after playing 165 snaps over 13 games.
You can put to bed any additional chatter about the Broncos using Cole for trade secrets regarding New England's defense. This boils down to Denver's pressing need to fortify a banged-up secondary ahead of the biggest Broncos tilt of the Peyton Manning era.
The latest "Around The League Podcast" breaks down all four divisional-round games and looks ahead to a monster conference championship weekend.