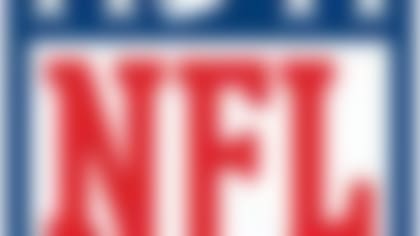 Follow all the developments on the NFL's open market with our up-to-the-minute tracking of 2014's free agents. More...
Coach Dennis Allen has now doubled down in his glowing assessment of Matt Schaub's standing among NFL quarterbacks.
You want to rainbow curve that one by us again, coach?
Here's what else we learned from Allen on Tuesday:
» Asked by Around The League if it's crazy to sign nine free agents as starters, Allen acknowledged that he and general manager Reggie McKenzie realize it's not a good idea to "build your team through free agency."
Faced with the NFL's most talent-deficient roster, the Raiders decided they needed viable starters to remain competitive while they develop draft picks.
» Asked to identify those young "foundation" players, Allen named tight end Mychal Rivera and linebacker Sio Moore.
» As it turns out, signing LaMarr Woodley was not a hint that Allen will slide into more 3-4 looks in his base defense. The Raiders view Woodley as a 4-3 end, increasing his weight to the 270 to 275 range.
"That's what he was in college," Allen explained, "and really body-type-wise, they always had to kind of keep (his weight) down in Pittsburgh and that's maybe one of the reasons he had some injury issues."
» Allen wants to see 2013 second-round draft pick Menelik Watson win the right tackle job, which would move big-ticket free-agent signee Austin Howard inside to guard. Howard has never played guard in an NFL game.