That mystery was solved Friday.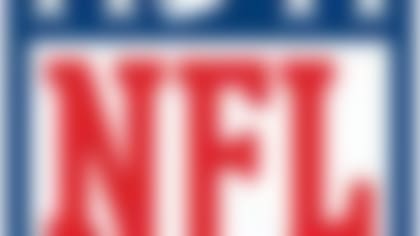 Follow all the developments on the NFL's open market with our up-to-the-minute tracking of 2014's free agents. More...
"We brought Matt Schaub in to be our starting quarterback," coach Dennis Allen said, per the team's official website. "We feel very confident that he is going to be able to come in and function in that role and be outstanding for us. Obviously, we love having competition within the team, but right now Matt Schaub is our starting quarterback."
The Raiders aren't bluffing. By absorbing Schaub's $11 million salary for 2014, Oakland is choosing to ignore the quarterback's disastrous game film from a year ago.
"We weren't going to let last season deter us from the player and the track record that he has shown over his career," offensive coordinator Greg Olson said. "He was our No. 1 target from Day 1, and it was just a matter of getting the deal done."
Allen doubled down, telling reporters that Schaub isn't seen as a stopgap, but a long-term answer at the position who "absolutely" can play another three or four seasons.
It's a stunning level of faith from an NFL organization toward an aging quarterback in decline. Of course, Oakland's offseason plan has been nothing but a blend of the unpredictable and fascinating. All but one of their nine free-agent additions are entering at least their eighth season, packing McKenzie's roster during this "no more excuses" offseason with short-term solutions.