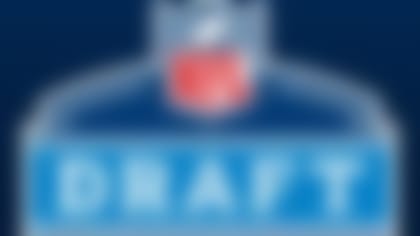 Eric Fisher is under contract, leaving most first-round picks with deals. See the list of contracts
NFL.com's Ian Rapoport reported Saturday that the New York Jets have made no more progress toward a deal with cornerback Dee Milliner, taken ninth overall in April's draft. A source involved in the process told Rapoport that nothing is imminent between the sides.
Rapoport spoke Saturday with Jets general manager John Idzik, who confirmed the team is "not frustrated, we've adjusted well."
Asked why Milliner hasn't joined the team if the contract holdup is, indeed, over small potatoes, Idzik said, "Well, it's not small to someone."
Milliner missed spring drills while recovering from offseason shoulder surgery and has yet to practice with his Jets teammates. Considered the heir apparent to Darrelle Revis, Milliner is expected to start right away. The Cardinals also hope Cooper will step in from Day 1 to solidify an offensive front that proved to be a pure train wreck last season.