Deep into Day 3 of the 2013 NFL Draft, the Carolina Panthers drafted running back Kenjon Barner in the sixth round. It wasn't a pick that got a lot of attention outside of Charlotte, but it might have provided a window into new general manager Dave Gettleman's thinking.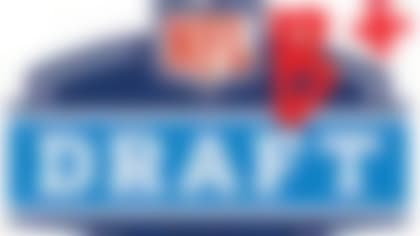 The draft is finally behind us. How did everybody do? Bucky Brooks breaks out the red pen and grades all 32 teams by division. More ...
"More often than not, nature is going to take its course," Gettleman said about all of his running backs. "You may have an injury, you may make a move. Anything's possible; the roster is fluid. It's never bad to have too many good players at one position."
The hosts asked if the Panthers might cut Williams or whether the halfback would be on the roster in Week 1.
"Right now, he's on the roster," Gettleman answered.
When pressed further on using the words "right now," Gettleman clearly wanted to avoid the subject.
Schein: Post-draft pressure points In the wake of the 2013 NFL Draft, Adam Schein identifies players, coaches and general managers in the crosshairs. More ...
"None of us know if we're going to be here tomorrow," he joked.
We wrote about Williams as a potential salary-cap cut earlier this offseason, but it doesn't make sense to release him now. (Yes, he could be labeled a post-June 1 cut. But the Panthers could have designated Williams that way at any point.)
It's more likely that Gettleman was being vague out of habit, and he's aware that anything can happen in training camp. It sounds like if a team were willing to put together a deal for Williams in August, the Panthers certainly would listen.