Hall isn't upset about losing around $6 million. Entering his 11th season, Hall told "NFL Total Access" on Tuesday that it's all about winning.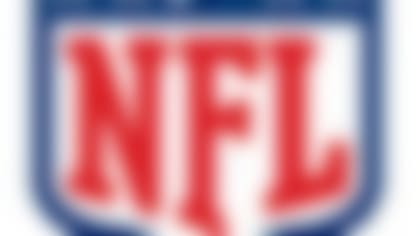 NFL free agency is under way. Follow all of the latest rumors and signings in our free-agent tracker. More...
"For me, this time around, it wasn't about the money," he said "We started something here in Washington with coach (Mike) Shanahan, and that was the biggest thing I wanted to stress. I felt like my contract -- along with (Albert) Haynesworth -- were the reasons we were in the situation we were in. So for me, it wasn't about the money."
Hall said he's made plenty of money in his career, including $8 million to play eight games on the Oakland Raiders in 2008.
"I wanted to come back here (to the Redskins)," Hall said. "I wanted to finish something I started. I grew up in the Virginia Beach area. I'm a local l kid, went to Virginia Tech. I want to be a part of this football team. I've been a part of it when we weren't so good. So to finally be on the cusp of being great, I want to be a part of that. I was willing to take a pay cut and get back on this football team to help us win."
"NFL AM" on NFL Network is counting down the greatest plays of the 2012 season. Tune in regularly throughout the summer to see which thrilling plays are revealed in the epic list. More ...
Redskins quarterback Robert Griffin III's health will play a big role in that. Hall said he hopes RG3 will be ready, but if he's not, the team has faith in backup Kirk Cousins to lead them to the playoffs.
"If (Griffin's) ready to go, we're all for it," Hall said. "We can't wait to have him out there. But if he's not, like I said, we feel great having Kirk out there, whoever else we put out there in different schemes and all that to win football games."