Instant Debate: The pressure is on ...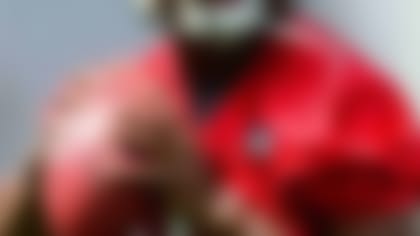 Which rookie faces the most daunting spotlight in 2013? Our analysts debate, with Jets QB Geno Smith topping the list. **More ...**
The schooling from the veteran has helped Hopkins progress throughout the workouts.
"(Progress) is coming along well, but I've still got a lot to improve on," Hopkins said, via John McClain of the Houston Chronicle. "I'm not close to where I want to be, but that's why it's the offseason. Hopefully, I'll be ready by preseason."
Hopkins was drafted to fill the void at No. 2 wide receiver, which Houston has been sorely missing. Johnson is doing everything he can to make sure the rookie is ready to step into that role.
"I try to help as much as I can with him and all the other young guys," Johnson said. "I guess he gets it a little bit more because he sits next to me in meetings.
"It's just (some) plays that he sometimes gets confused with. Most of the time, he knows what he's doing. But you're going to have questions with the system being new for him. He'll continue to get better and better."