Davone Bess had a nice career with the Miami Dolphins, going from undrafted free agent to productive slot receiver over the course of five seasons.
Casserly: Draft steals on each day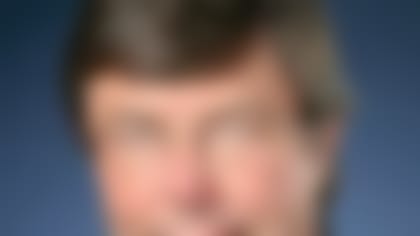 Which players are bound to outperform their draft slots? Charley Casserly identifies 10 value picks to keep an eye on. **More ...**
"My initial reaction was it was bittersweet, obviously being down here in Miami since my rookie year, having developed a relationship with the organization, the fans and kind of embracing my opportunity was something special here," Bess said in a Monday conference call, according to The Plain Dealer.
"But all good things, they say, must come to an end. To jump ship to Cleveland was a great opportunity, a great steppingstone for myself in my career. So personally it was a great move for me. I'm thankful for the future and I'm looking forward to being a Brown."
Bess sat out the final three games of the season with a back injury. That reportedly irked the Dolphins, who believed Bess was healthy enough to play. Bess said he doesn't know if that played a role in his exit. "To be honest, I have no idea," he said. "I kind of left that in last season. It was a touchy situation, but we let bygones be bygones. We squashed it, you know? We moved forward and that's the end of that."
In any event, Bess is a sure-handed veteran who, along with David Nelson, gives the Browns two decent options in the slot.