The team and the town have changed, but nothing's new for David Garrard. The New York Jets quarterback simply wants a chance to compete for a starting job.
Which rookie will stand out in 2013?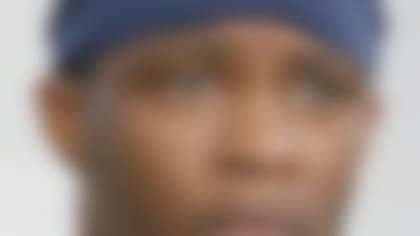 Will Tavon Austin rise to the head of the class this season -- or will someone else step up? Our analysts debate. More ...
"It shouldn't be any politics," Garrard told reporters Thursday, via The Star-Ledger. "It should be the best guy playing. With that, if I'm going at it and I'm giving you my all and I'm healthy and you beat me at it, then that's great for the team.
"Fortunately, I'm so old," Garrard said. "I don't care about politics anymore."
That attitude should come in handy.
Garrard lingers in the background as a dark horse in this race, but his under-the-radar status is enviable.
Schein: Post-draft pressure points In the wake of the 2013 NFL Draft, Adam Schein identifies players, coaches and general managers in the crosshairs. More ...
"I don't have to be here," Garrard said. "I don't have to come out and take anymore paychecks. I'm really here because I wanna be here and I want to get back on the field or I just want to be a part of a team again and pass on my knowledge."
The former Jacksonville Jaguars quarterback was a candidate to start for the Miami Dolphins last summer before arthroscopic surgery sidelined Garrard and led to his release. He battled for snaps in Miami against an incumbent, Matt Moore, and an upstart rookie in Ryan Tannehill. Not much has changed for Garrard, except for one thing.
"(There's) a few more cameras," Garrard said.
And a few more quarterbacks, too.