Brooks: Clowney's best fit?
Jadeveon Clowney is one of the main figures in the 2014 draft. Which team would suit him best? Bucky Brooks has five in mind. **READ**
Caldwell did let on that his team tentatively has narrowed down whom it might target with the No. 3 overall pick.
"There's a consensus here," he said, per the Jaguars' official website. "We have a good idea who our top-five guys might be, but that's going to differ from team to team. It's hard to get a consensus among your own building, and the whole league."
Caldwell said the Jags also would consider trading down if the opportunity presented itself.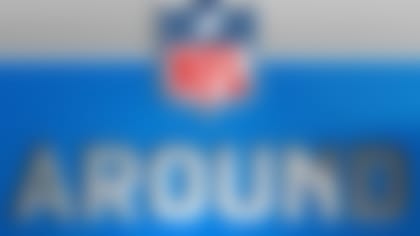 "We would not discourage that at all," Caldwell said. "I think it's a possibility, but it's so early in the process. There are going to be guys who are going to be weeded out. Some may have injury issues. Some may have other issues. Everyone thinks they're going to be a top-10 pick and now they're not even going to be in the conversation.
"Then there will be guys that rise, (players) who have a great week at the combine."
The current three top-rated quarterbacks most likely to be linked to the Jaguars are Johnny Manziel, Teddy Bridgewater and Blake Bortles. Sitting at No. 3, the Jags will have a shot at one of those men, if Caldwell eventually decides quarterback is the way to go early in the draft.
In the latest "Around The League Podcast," the guys ponder the future in both Seattle and Denver and break down the teams who intrigue them most this offseason.