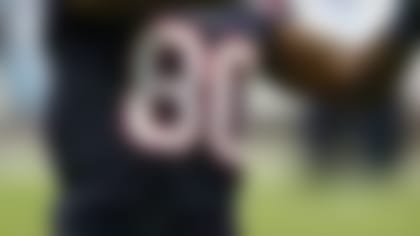 Now nine days removed from the strained neck and concussion suffered on a nasty hit by Pittsburgh Steelers safety Ryan Mundy, Heyward-Bey took part in stretches and drills with the first-team offense during the media window of practice on Tuesday, according to Paul Gutierrez of Comcast SportsNet Bay Area.
It was Heyward-Bey's first practice since suffering the injury, and it's a good preliminary sign the Raiders will have him back in the lineup when they meet the Atlanta Falcons on Oct. 14.
"I'm not going to miss a beat when I get back. I'm just going to be the same guy, working hard and trying to make plays," Heyward-Bey said, according to CSNBayArea.com.