Oakland Raiders general manager Reggie McKenzie only is entering Year 2 of a massive rebuild. He continues to pay for, and eradicate, some of Al Davis' mistakes. Where will Greg Jennings wind up? Follow him and all the other NFL players on the move in our free-agent tracker. More ...
The Raiders announced Tuesday the release of wide receiver Darrius Heyward-Bey, defensive back Michael Huff and defensive end David Tollefson. The team also re-signed defensive back Philip Adams.
Heyward-Bey was a memorable reach of Davis'. The wide receiver was drafted No. 7 overall in 2009 because he ran fast in a straight line, but he never developed as a route runner in Oakland. "DHB" averaged almost 800 receiving yards the past two years, but he never was a reliable starter.
Huff, the No. 7 overall pick in the 2006 draft, is the far bigger surprise. He has been an above average safety for years. The Raiders needed Huff to play cornerback in 2012, so he capably started 14 games there. The problem with Huff: He was paid like a superstar. Recent reports suggested the Raiders wanted Huff to take a pay cut, and he clearly balked.
Look for Huff to quickly find work. We're including him in the top 40 free agents of this class. He might not be a star, but he's still a starter in the NFL. Tollefson was a situational player who signed last year under McKenzie's watch.
Debate: Early winners in free agency?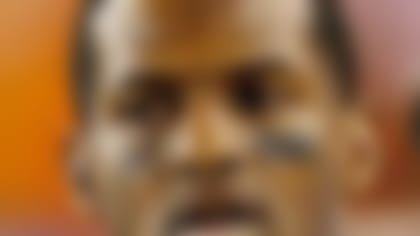 Who made the best move at the dawn of free agency? Our analysts debate, and Miami earns praise for inking Mike Wallace. **More ...**
Just as notable: the names of players not released. Quarterback Carson Palmer, linebacker Rolando McClain and defensive end Tommy Kelly remain on the Raiders' roster. McClain's removal seems like a matter of time. Palmer and the Raiders could be working on a pay cut.
This is McKenzie's way to improve the Raiders. They have to make dramatic moves. There's no sense spackling over previous mistakes with half measures.