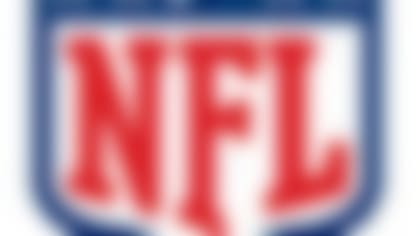 NFL free agency is underway. Follow all of the latest player rumors and signings in our free-agent tracker. More...
You get to play with a quarterback in Matthew Stafford who has thrown for more than 10,000 yards in his past two seasons. Then there's Calvin Johnson, a human dynamo who commands double- and triple-teams.
If you have ability -- and you're not equipped with an invisible self-destruct button -- you're set up for good things.
Darrius Heyward-Bey is smart enough to see this. The free-agent wide receiver left a visit to Lions headquarters without a contract, but plenty of positive thoughts.
"It's very appealing," Heyward-Bey said Wednesday, according to mlive.com. "Number one, (Stafford) is a great guy. I've known him since we were coming out in the draft. We worked out in Arizona together. Just the ability of him to throw the ball and how smart he is, and coach lets him do his thing back there."
"The sky's the limit," he went on. "Adding Reggie (Bush) with Calvin, Matt, (Brandon) Pettigrew, (Tony) Scheffler, all these guys. You still got the vet, Nate (Burleson). You got the young guy, (Ryan) Broyles, who is coming off an injury, but still brings. It would be nice to be a part of something like that. I just got to sit back and think about it."
Heyward-Bey averaged nearly 800 yards the past two seasons, but he's viewed as a bust after the Oakland Raiders reached for him with the seventh overall pick in the 2009 NFL Draft. A fresh start, with lesser expectations, can only help.