Instant Debate: Contender problems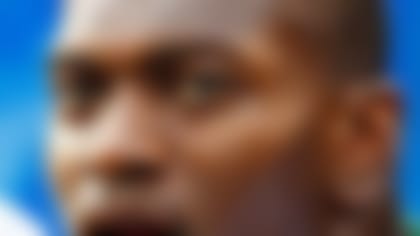 The trade deadline has passed, but several contenders still have major holes. What's the biggest? Let's debate! More ...
Saints interim coach Joe Vitt announced Friday that Sproles is out indefinitely after undergoing surgery to repair a fractured hand. Mike Triplett of The Times-Picayune reported that Vitt was "vague" about a timetable to return, but Sproles will not play Monday night against the Philadelphia Eagles.
Vitt said Sproles will be re-evaluated next week.
"I would think if you were an opera singer, a sore throat would be bad, too," Vitt deadpanned during his news conference. "So that's why he's not playing in the game."
Sproles is an invaluable weapon in the Saints' offense, primarily as a receiver out of the backfield for quarterback Drew Brees. Sproles has 530 yards of total offense and four receiving touchdowns this season.
"We've got pretty good running backs around here, and that's part of the National Football League -- injuries," Vitt said. "It's the next man up, and we're going to miss Darren Sproles, but this is going to be a great opportunity for some of our other running backs to get some reps and show what they can do."