The Jets' worst fears were confirmed when a Monday MRI exam revealed the damage to Revis' left knee.
Debate: No Revis = no playoffs?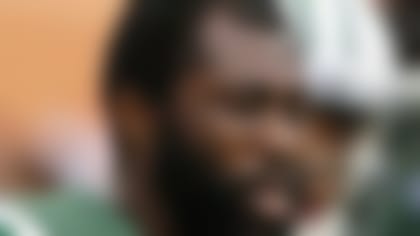 Ryan's defense now forges ahead without its best player, something the coach was still contemplating, having learned the news just minutes before meeting with the media.
"Obviously that's a significant injury, and it's something that we're going to have to overcome as a football team, we understand that," Ryan said. "He's such a great player and a great teammate -- we're going to lose that presence. That's the horrible thing that came out of the game."
Ryan said Revis might not undergo surgery for another two to three weeks as doctors will attempt to "get the knee healthy" before operating.
Ryan -- as dejected as we've seen him in some time -- said his team is fortunate to have Antonio Cromartie at cornerback and talked about third-year pro Kyle Wilson as a player who needed to rise to the occasion and fill the mammoth space left by Revis.
"This is a team game, and as a team, we have to step it up," Ryan said. "We accept the challenge."
UPDATE: Revis took to Twitter on Monday to thank his fans.