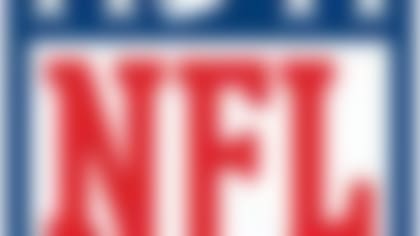 Follow all the developments on the NFL's open market with our up-to-the-minute tracking of 2014's free agents. More...
NFL Media Insider Ian Rapoport revealed Tuesday that multiple teams called the Bucs to check in on Revis' availability. Now we get to find out which teams are truly interested and which ones were simply performing due diligence.
What we already know is that Revis will sign somewhere and for a whole lot of money -- quite possibly by the end of the week.
Here's who we know was in contact with the Bucs and why acquiring Revis would make sense for those teams:
Bill Belichick has long been a fan of Revis, and the corner reportedly would like to play in New England. The Patriots also have a obvious need after Aqib Talibbolted town to join the Denver Broncos. With Tom Brady approaching his 37th birthday, the Pats are in win-now mode. Landing Revis would be a fine way to keep up with John Elway in the AFC arms race.
The Falcons have two very promising cornerbacks in Desmond Trufant and Robert Alford, but you can safely assume Atlanta would find a way to make it work if Revis were added to the mix. General manager Thomas Dimitroff is not afraid to make the bold move. This would qualify.
Cleveland was a legitimate player in trade talks on Tuesday, though things cooled on that front after Revis told the Bucs he wouldn't take a pay cut to get a deal done. The active Browns still have plenty of cash to spend, but it's hard to imagine Revis being lured to Cleveland on the open market.
The Raiders also sounded like a legitimate trade suitor on Tuesday, but Revis made it clear he wasn't willing to take less money to greenlight a trade. General manager Reggie McKenzie could certainly use some good PR after a maligned start to the free-agent signing period, but Revis is unlikely to join a rebuilding project.
The Giants are in the market for a top-end cornerback and just lost out on Alterraun Verner, who signed with the Bucs to become Revis' replacement. Though there's some logic here, opening up the vault for Revis doesn't feel like a very Giants move.
Breer: Surviving free agency Free agency is filled with potential pitfalls. Albert Breer gets the lowdown on how successful teams approach the market. READ
The Eagles have salary cap room and are in the process of rebuilding their secondary from scratch. Then again, it's understandable if the organization wants to steer clear of the Dream Team route this time around.
Could Revis and the Jets actually be interested in a reunion so soon after a bitter divorce? The cash-flush Jets have been curiously quiet at the start of free agency while watching one of their cornerback targets, Vontae Davis, come off the board. Revis may be open to a Meadowlands return, but we're not sure the Jets can stomach the thought of another trip to Roscoe Diner.
Don't be surprised if Revis signs with a team that's currently flying completely under the radar. This is often how these things tend to work.