A trio of reports have surfaced that suggest the New York Jets and Revis' agents are frantically trying to create a market for the cornerback through the media. Yahoo! Sports reported Sunday night that the Jets' "lack of cooperation" with Revis' agents have hurt a potential deal.
10 reasons you need Revis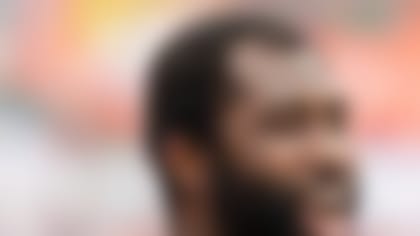 The rumors are swirling that Darrelle Revis could be on the move. Adam Rank shares 10 reasons why Revis should be on your team. More ...
ProFootballTalk.com reported Monday that the Jets have a "good" offer on the table for Revis, but another source tells PFT the financial part of the deal hasn't been shared with his agents (more "lack of cooperation"). The Jets haven't given permission for Revis' agents to talk to teams. Does that sound like a team ready to make a trade? How could a deal be considered good if the agents don't even know Revis' potential contract numbers?
Meanwhile, the New York Daily News emphatically reported Tuesday that the Jets are "poised to trade" Revis, saying the two sides are "headed for a divorce." One source told the newspaper that new general manager John Idzik would be an "idiot" if a deal is not completed by the end of Wednesday.
"Woody Johnson is never paying him," a source told the Daily News.
That seems clear enough. That doesn't mean another team is ready to pay Revis too. All of the stories include conflicting information and sound unsure about the footing of their reports. The same Daily News report that says the Jets are "headed for a divorce" ends with the following question:
The answer: No one knows. And it's probably scaring the heck out of Revis' representatives, with so many NFL teams planning to spend money on cornerbacks not named Darrelle Revis.