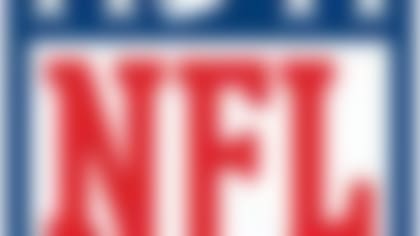 Follow all the developments on the NFL's open market with our up-to-the-minute tracking of 2014's free agents. **More...**
The team officially announced Revis' deal Monday.
The deal truly amounts to a one-year contract. Revis will get $12 million in 2014, and the team has a $20 million option for 2015. That figure will force Revis and the Patriots to revisit the contract a year from now; there's no way they'll pay him $20 million. Breer reports that the Patriots have designs on eventually locking up Revis with a long-term deal.
Bill Belichick loves physical cornerbacks that can play man coverage. Few of them in NFL history have played that style any better than Revis -- at least he was before his torn ACL in 2012. Revis will replace the departedAqib Talib in New England's starting lineup and set himself up for another big free-agent decision one season from now.
Even though Revis will make more money than any cornerback in 2014, the Patriots didn't give up big long-term money. (Guys like Alterraun Verner and Golden Tate got more guaranteed cash this offseason.) It's only a one-year rental, but this is a one-year league. Revis is a one-year player, jumping from team to team looking for the maximum deal.
We like the move, but it's worth asking if Revis still deserves to be paid like the best cornerback in the league. (The next best cover man makes $10 million.) Revis was very good in 2013, but the Patriots hope that another year removed from ACL surgery helps him return to his otherworldly form.
In Revis, Belichick has his favorite type of player: a student of the game. Randy Moss was such a great fit on New England because he's one of the smartest players that Belichick has ever coached. Revis could be a similar fit.
Still, this isn't a move the Patriots made with the division in mind. Their sights are set higher after four straight playoff byes with no titles to show for it.
This is a move made to put a solid Patriots team over the top. Peyton Manning isn't the only all-time great quarterback with a short window left to grab a title.