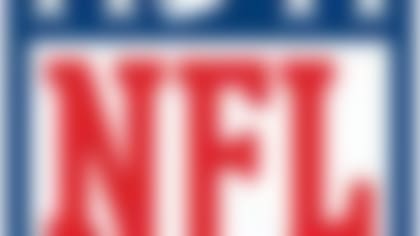 Follow all the developments on the NFL's open market with our up-to-the-minute tracking of 2014's free agents. **More...**
The star cornerback received a tour of the team's facility Monday before taking part in a 12-minute conference call with reporters. Revis explained why he chose the Patriots, who he said were among "around 26 teams" interested in his services after being released by the Tampa Bay Buccaneers last week.
"I weighed my options and I wanted to win, and I felt like this was the right place," Revis said.
"My thing is all about winning. I want to win. What better organization than the New England Patriots to be a part of?"
Revis said Tom Brady reached out to him Monday morning, though the cornerback wouldn't divulge any details. Revis told reporters he and Bill Belichick had a conversation -- presumably prior to the contract agreement -- in which they talked about Revis calling the coach a "jerk" on ESPN two years ago. Revis said the incident is "all in the past."
Revis dismissed the notion his decision to sign with the Patriots was at least partially motivated by a desire to get two cracks per season against the New York Jets, the team that traded him last year. He acknowledged he was "slow and sluggish" at the beginning of last season as he worked his way back from a torn ACL, but said he feels much better now 17 months removed from reconstructive surgery.
"Right now I feel great, and I'm just ready to play ball," he said.
Revis signed a two-year, $32 million deal with the Patriots, though the contract essentially is a one-year deal worth $12 million. Revis is betting on himself ... again. He's hoping it works out better this time around.