With the 2013 NFL Draft looming, there are no imminent deadlines to inspire movement. Let's revisit which players are available and examine their chances of being traded.
10 reasons you need Revis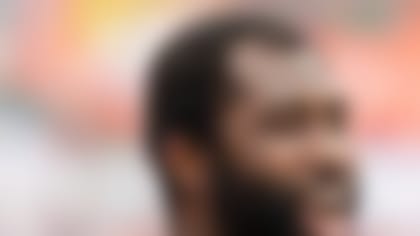 This deal should happen eventually, but keep on eye on where free-agent cornerback Brent Grimes lands. If he doesn't sign with Tampa Bay, the Revis trade seems almost inevitable.
It just makes too much sense. The Jets have painted themselves into a corner with Revis. They know Revis won't be back in 2014, but they also know the Bucs are the only team willing to give up significant picks for him. The Jets might just have to accept they won't get a 2013 first-round draft pick in return. If a deal goes down, it probably won't happen until shortly before the draft or even during the draft.
Ryan Mallett, New England Patriots: The Cleveland Browns stood pat at quarterback, which raises the chances of a draft-day deal for the Patriots' backup quarterback. Outlets in Cleveland and New England believe a deal is possible, but not especially likely. The Browns don't have a second-round pick in this draft. My guess is that a second rounder in 2014 wouldn't get a deal done. Mallett still has plenty of value to the Patriots as a backup.
Tim Tebow, New York Jets: The Jets still are foolishly holding on to Tebow in hopes of finding a suitor. He should be released after the draft at the latest. There's just no reason to think any team would give Tebow a real chance for snaps at quarterback, much less give up a pick for him.
Rolando McClain, Oakland Raiders: The Raiders have allowed McClain's agent to seek a trade for his client, according to NFL.com's Ian Rapoport. We can't imagine any team showing interest in McClain's contract, so look for him to get released.
LeGarrette Blount, Tampa Bay Buccaneers: This is our last entry in the "wishful thinking" department. The Bucs reportedly want to deal Blount. Perhaps the Jets would take him as part of a Revis trade, but we can't imagine any team giving up a draft pick.