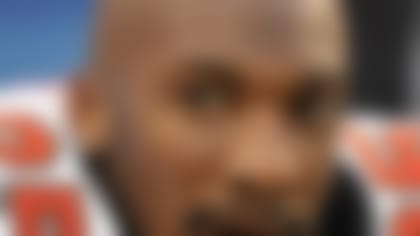 Where will Aqib Talib wind up? Follow him and all the other NFL players on the move in our free-agent tracker. More ...
Danny Woodhead agreed to terms on a two-year contract with the San Diego Chargers, the team announced Friday. Like Wes Welker, Woodhead was a fan favorite in New England after arriving from the New York Jets in 2010. The undersized third-down back will help back up Ryan Mathews in San Diego and provide an outlet for Philip Rivers on passing downs.
Woodhead, who filled a similar role to Kevin Faulk in New England, touched the ball over 100 times per season on average. He caught 40 passes for 446 yards in 2012 alone and often was asked to handle short-yardage duties near the goal despite his diminutive stature. (He famously caught a short touchdown pass in the Super Bowl.) If Woodhead waited long enough, the Patriots probably would have brought him back on a low-cost deal. But he has a better chance for touches in San Diego.
The Patriots made a preemptive strike Thursday by signing Leon Washington, who has a similar skill set to Woodhead. The Patriots also have Stevan Ridley, Shane Vereen and Brandon Bolden in their backfield. Vereen ideally will take many of the snaps that Woodhead handled over the last few years. Vereen will have to play well to be as effective as Woodhead in the role.