Debate: Pats due for a setback?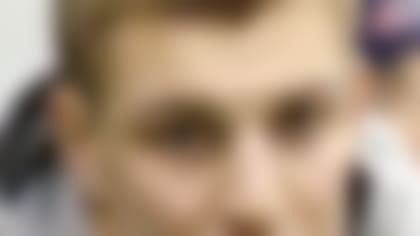 With Rob Gronkowski still not healthy, our analysts debate whether the Patriots are bound to take a step backward in 2013. More ...
"That's not something I need to worry about," Amendola told reporters Tuesday, via WEEI-FM. "I'm worried about the playbook and getting the routes down and getting on the same page with my teammates. The good thing is, I don't have to worry about that stuff."
"He's a really good quarterback," Amendola said of Brady. "Everybody knows that. (I'm) just trying to get on the same page -- so far, so good."
While Welker joins a receiver-dense roster in Denver (where he'll likely carry less of a workload than he did in New England), Amendola is being asked to chart new territory. Welker played in 93 games with the Patriots, averaging 112 catches during his six seasons with the team. Amendola has started just 12 games over the past two seasons, sparking genuine concern over his durability.
The comparison doesn't work. Besides, the Patriots are bound to surprise onlookers with the offense they run. Expecting Amendola to slip into Welker's role -- in the same offense we saw last year -- ignores everything we know about Bill Belichick and his Hall of Fame-worthy quarterback.