 One unnamed NFC scout opined to MassLive.com that Amendola will be an "upgrade" over Welker as long as Amendola remains healthy.
"He does all the things the other guy was doing, but he's younger right now -- suddenness, route savvy, a feel for leveraging defenders and finding openings," the scout said. "You name it, he did it. ... Watch (the San Francisco game from last year) -- he (stood) out."
The scout raises a good point. Amendola's 11-catch performance for the St. Louis Rams against the 49ers in Week 10, including a 79-yard overtime catch and a long punt return that were overturned by penalties, was more dominant than any single game by Welker in 2012.
From watching game tape, I noticed for the first time in Amendola's career that he gained more separation on routes and was more explosive after the catch than Welker.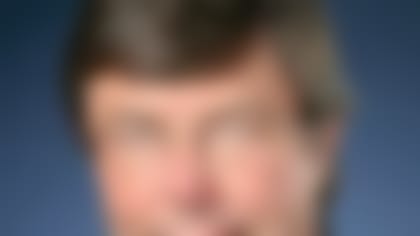 Charley Casserly reveals his first full mock draft of 2013. One well-represented position in the first round: wide receiver. More ...
It's easy to forget that Welker had one receiving touchdown with the Miami Dolphins before the Patriots teamed him up with Tom Brady in 2007. Amendola has been more productive at the same stage of their respective careers.
The Patriots' front office saw something in Welker six years ago that the rest of the NFL missed. They're seeing something similar in Amendola this time around.