The escape from Baltimore continues, as Ravens linebacker Dannell Ellerbe on Tuesday agreed to terms with the Miami Dolphins, according to NFL.com's Albert Breer.
NFL.com's Ian Rapoport cited a source in reporting Tuesday that Ellerbe's contract is worth $35 million over five years.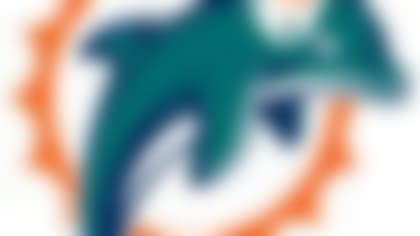 Around The League examines what's next for all 32 NFL teams. Henry Hodgson covers the Dolphins. **More ...**
Losing Ellerbe to the Dolphins is a huge blow for the Ravens. They traded Anquan Boldin in large part because they wanted to lock up younger guys like Ellerbe. Breer reported Ellerbe was the team's top priority. The sides negotiated all morning, but the Ravens clearly couldn't match the Dolphins' cash -- and salary-cap space. Paul Kruger also left Baltimore for the AFC North rival Cleveland Browns on Tuesday.
Ellerbe can do a little bit of everything. He can rush the passer, stop the run and cover receivers. He's the type of player you want to invest in. Now the Ravens just have another big hole to fill on their defense.