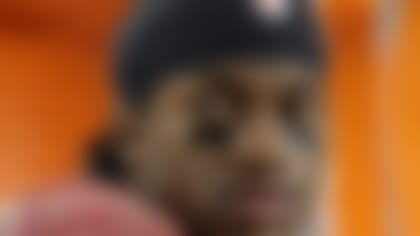 Should Mike Shanahan have pulled Robert Griffin III from Sunday's high-stakes playoff game earlier than he did? More ...
The Redskins performed an MRI on Griffin's knee on Sunday night following their season-ending loss to the Seattle Seahawks. It's also not a good sign they aren't disclosing the results. Shanahan said the results of the exam are "open to interpretation," but clearly there's concern it could be serious. Shanhan is under withering and somewhat unfair criticism related to how he handled Griffin during the game.
"If I didn't think it was right, he wouldn't have been in there," Shanahan said.
Griffin tore his anterior cruciate ligament during his sophomore season at Baylor. We couldn't help but notice Shanahan's response when asked if Griffin would miss some of the offseason because of the injury.
"I thought Adrian Peterson did pretty good last year for not being part of the offseason program," Shanahan said.
Yeah, that's not an especially good sign.