The Dallas Cowboys will host three free agents Monday, including Michael Huff, a former top-10 draft pick who played collegiately at Texas. But the Cowboyscan't sign any of them.
The Fort Worth Star-Telegram reported that Huff, linebacker Justin Durant and safety Will Allen are in town simply for "informational" visits because the Cowboys doesn't have enough cap space to make moves. The team only has $102,000 in cap space, according to the newspaper.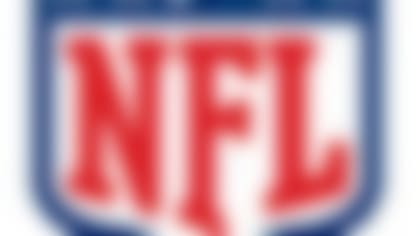 NFL free agency is under way. Follow all of the latest rumors and signings in our free-agent tracker. More...
A source told the Star-Telegram that the visits should not be seen as a sign the Cowboys are close to contract extensions for quarterback Tony Romo or linebacker Anthony Spencer, both of which would free up cap room. But surely the Cowboys have a plan to free up space or they wouldn't entertain the possibility of signing the three players. They also have to free up room for their incoming draft class.
Huff would be a great signing. The Cowboys are woefully thin at safety, with Barry Church and Matt Johnson projected to start. Johnson didn't even play and barely practiced as a rookie.
Once again, Cowboys owner Jerry Jones' bad spending habits have caught up to him. If he wasn't overpaying nose tackle Jay Ratliff and offensive tackle Doug Free, among others, the Cowboys could afford to pick up some necessary team depth.