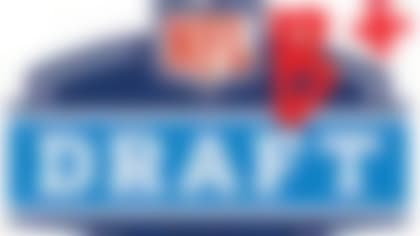 The draft is finally behind us. How did everybody do? Bucky Brooks breaks out the red pen and grades all 32 teams by division. More ...
But Clarence E. Hill Jr. of the Fort Worth Star-Telegram spoke to a team source who said, "All in all, it was probably the most successful draft we've had in a while.
"We got a guy in the fifth round (running back Joseph Randle) we had on the board in the third. We got good value on guys instead of reaching as we did in the past. Last year, we needed a safety and might have pumped a little air in (fourth-round pick Matt Johnson). We took him earlier than we needed to. That didn't happen this year, other than maybe the first round," the source said. "We got good value."
Hill's source admits that pockets of team personnel viewed Frederick as a reach (which alone is troubling), but the piece credits the Cowboys for grabbing tight end Gavin Escobar in the second round, "right where he was projected to go." Last we checked, that's neither a victory nor a defeat.
Team owner Jerry Jones this week gushed over Randle, saying he would be called on to split carries with DeMarco Murray. Jones in the process threw Murray under the bus, saying that leaning solely on his injury-prone starter conjured "visions of 8-8."
Where Jones refuses to point the finger is at himself, the true magician behind back-to-back .500 affairs.
Harrison: Post-draft Power Rankings
After the 2013 NFL Draft, Elliot Harrison updates his Power Rankings, with plenty of teams moving up and down the board. More ...
While general managers league-wide are held accountable and often fired when their teams struggle, Jones remains untouchable. Despite two decades worth of drafts that reveal Jones has, at very best, a subpar eye for talent, he continues to pick players for a Cowboys franchise that can't get out of its own way.
Jones never was trained as a scout, but seems to think he can do the job as well as anyone else, which should make hard-working scouts everywhere red-faced.
In the end, pretty quotes out of Dallas won't erase the core problem faced by this mediocre franchise.