Jeremiah: Top 50 draft prospects
How do the best players in the 2013 draft stack up against each other? Daniel Jeremiah presents his definitive top 50. More ...
"This was a non-survivable injury, unless everything works absolutely perfectly," Dr. Ron Albarado told NFL Network's Andrea Kremer.
Hayden entered the draft process with speed and medical concerns. He erased doubts about his speed by blazing a sub-4.40 40-yard dash as Houston's Pro Day. In a pre-draft conference call Thursday, NFL Network draft analyst Mike Mayock suggested that Hayden now has checked out medically in most draft rooms.
"Most of the teams have come to the conclusion that it was a once-in-a-gazillion situation," Mayock said. "That has no more chance of happening than it did in the first place."
After going back to the film to appreciate Hayden's toughness and tackling ability, Mayock has vaulted Hayden all the way to No. 1 among cornerbacks, ahead of consensus favorite Dee Milliner of Alabama. Hayden also is the top cornerback on NFL Films analyst Greg Cosell's board.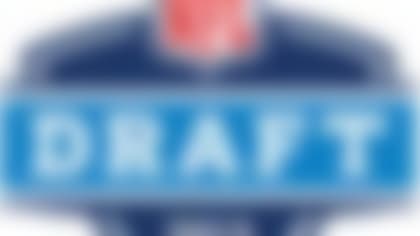 With the draft right around the corner, NFL.com ranks the top prospects available at every position on offense and defense. More ...
Mayock was particularly impressed with Hayden's performance against Louisiana Tech when he got in second-round wide receiver prospect Quinton Patton's jock and shut him down. "The kid couldn't get off the line," Mayock told the Rich Eisen podcast.
Maycok currently ranks Hayden as the No. 14 overall prospect in the draft.