The Eagles confirmed Monday that they have released defensive tackle Cullen Jenkins, just minutes after Jenkins' agent told NFL.com's Albert Breer that the two sides were parting ways.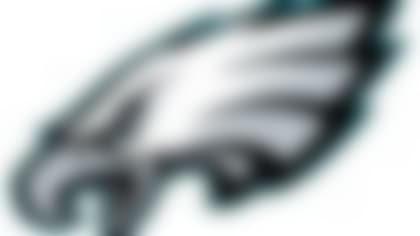 "I had a chance to speak with Cullen today and let him know of our decision," Eagles general manager Howie Roseman said in a statement released by the team. "It's one of the most difficult parts of the job. He has been a very productive player in this league for a long time, but we felt it in our team's best interests that we go in a different direction."
The Eagles could be switching to a 3-4 defense, and Jenkins has experience playing in three-man fronts, but clearly coach Chip Kelly and his staff didn't see Jenkins as a great fit.
Don't be surprised if Jenkins gets a job quickly. He still can help teams as a rotational player.
UPDATE: The Eagleslater parted ways with defensive tackle Mike Patterson, the longest-tenured player on their roster. A former first-round draft pick in 2005 out of USC for the Eagles, Patterson played in five games in 2012 and tallied six tackles with one sack.
Unofficial list of free agents Check out this unofficial list of NFL restricted and unrestricted free agents for every team, which includes Greg Jennings. More ...
"I want to thank the fans for all of their support over eight years in Philadelphia," the statement read. "It is never easy to say goodbye to a fan base that supported me no matter what. My goal was to come to work every day to try and make the Philadelphia Eagles the best organization we could be. The Eagles' organization has treated me and my family with nothing but respect since the day I was drafted and I wish Mr. Lurie, Howie, the new coaches and all of my teammates all the best going forward. I will miss them all and I will always have a place in my heart for the Eagles and for the city of Philadelphia."