MINNEAPOLIS -- The architectural firm that designed stadiums for the Dallas Cowboys and Indianapolis Colts beat out four competitors Friday to draw up plans for the $975 million Minnesota Vikings' stadium that will be built in downtown Minneapolis.
The selection of Dallas-based HKS Inc. for a $34 million design contract drew predictions of greatness during a meeting of the public authority overseeing the stadium project.
"A few years from now when we walk in there, it's going to be an absolutely incredible experience that's going to change people's lives in this state," said Mark Williams, a principal with the HKS Sports & Entertainment Group.
HKS submitted the second-lowest of five bids, at nearly $42 million, but the final price was negotiated down. The highest bid, $54 million, came from Kansas City-based Populous, the designer of the Twins' Target Field, TCF Bank Stadium at the University of Minnesota and the Xcel Energy Center in St. Paul.
Minnesota Sports Facilities Authority Chairwoman Michelle Kelm-Helgen called the final contract with HKS "a fair, reasonable price."
The new facility will replace the Metrodome, the team's current home on the eastern edge of downtown. The public is contributing $498 million through gambling taxes and Minneapolis hospitality taxes. The team and private sources are paying $477 million.
Debate: Asterisk on 2012 season?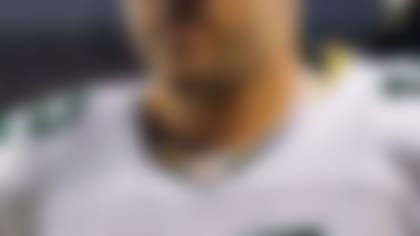 The regular refs are back, but what are the replacements' lasting effects on Aaron Rodgers and the rest of the NFL? More ...
Bagley said the Vikings still hope to include a retractable roof, wall or window if such a feature can fit within the current budget -- a decision that he said would have to be made early in the design process.
Also on the drawing board: Interactive technology that would allow fans to see replays, statistics and other game information on their smartphones.
"We are in competition with high-definition television and we need to get our fans from their couches to the stadium," Bagley said.
The new stadium will also have wider concourses, more restrooms and a game-day plaza intended to draw in fans and connect the facility with surrounding neighborhoods.
Copyright 2012 Associated Press