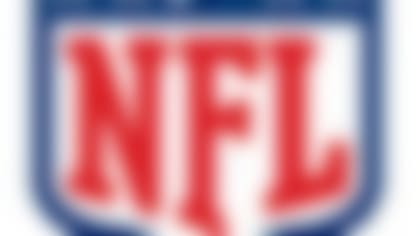 NFL free agency is underway. Follow all of the latest player rumors and signings in our free-agent tracker. More...
"He'll be in competition as an outside 'backer out there," Pees said on WJZ-FM in Baltimore on Thursday, according to the Carroll County Times. "That's where we'll start him out. But the other thing is that you can't have too many pass rushers, and we can find a way to get them all on the field now. We can scheme up some things to get all those guys on the field."
The Ravens certainly have vacancies inside, with Ray Lewis retired and Dannell Ellerbejoining the Miami Dolphins. We know Upshaw can rush the passer and play the run. It's his coverage skills that are questioned, but coach John Harbaugh recently praised those abilities, the Carroll County Times' Matt Zenitz reported.
"The way we teach this defense, all the (linebackers) have to know all four spots," Pees said. "Because, again, I've always told these guys that I don't want a good player standing on the sideline by me with a player out there on the field that I don't think is as good because you can't play another position. So, our guys have always learned a lot of different spots.
"We'll do that again this spring, and then we'll just make a decision after the OTAs and the minicamp and going into fall camp where everybody kind of really fits in this thing."
Despite Dumervil being in the fold, Upshaw is too talented to rot on the bench. Ravens general manager Ozzie Newsome wanted young talent getting more run on defense, and that's why Upshaw was selected No. 35 overall. They'll find a way to get him on the field, and inside might be his best bet. Suggs is a former NFL defensive player of the year and Dumervil is a three-time Pro Bowl selection. They're staying on the field.
The Ravens suddenly have options after many thought the sky was falling in those first days of free agency. You can do much worse than having Suggs, Dumervil and Upshaw on the field at the same time. And don't forget inside linebacker Jameel McClain, who switched positions from the defensive line. He should be back from a spinal contusion to play in Week 1.